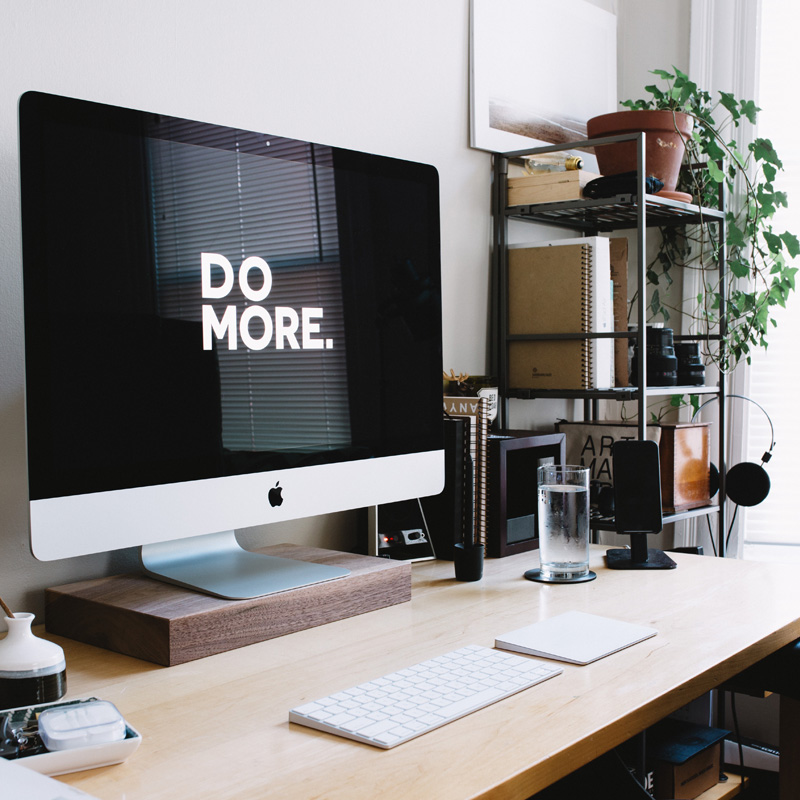 Hello, I'm Matt…
…and I've been working as a web designer and graphic designer for over 20 years.
Graduating with a degree in Illustration from the University of the West of England, I've worked for many digital agencies across the country, before heading out into freelance work.
I work in many areas of graphic design, but specialise in creating websites that promote your products or services successfully online. I'll involve you closely in every stage of your project, delivering a result that meets your businesses goals. Every new project is approached with an attention to detail and a determination to exceed your expectations.
If you are based in Cheltenham, Stratford-upon-Avon, Worcester, Hereford, Gloucester, Cirencester, Swindon or surrounding areas, please get in touch.
What I do
Web Design & Build
I specialise in creating bespoke marketing information sites and small e-commerce (shop) websites. Tailored to marketing or selling your products/services successfully online.
Please get in touch if you'd like to discuss a Web Design Project.
Graphic Design
From tiny web banner ads to printed corporate reports, I have a wide range of experience in producing quality graphics for businesses large and small.
Please get in touch if you'd like to discuss a Graphic Design Project.
App & Web Design Visuals
I design user interfaces for both the web and mobile apps. I can help with the initial planning phases, user experience design, wireframes to the final static user interface designs.
Please get in touch if you'd like to discuss a User Interface Design Project.
What I offer and excel at providing
Delivering a bespoke solution tailored to your requirements.
A specialist with many years experience in both graphic and web design.
Open communication throughout the entire process, encouraging your feedback.
Focused on achieving the results you need to grow or launch your business.
A fast, easy-to-use website that works across modern devices and is optimised for search engines.
Integration with a Content Management System so you can update the website yourself, reducing ongoing maintenance costs. (I work with Perch and CraftCMS).
Making sure you have the CMS training you need to care for your website.
Contact me to discuss your project.
"Whether you need design for in print or on screen, I'm ready to help."
My Process
Working with a graphic designer should be a creative, enjoyable and highly-productive experience, whether you're designing for the web or in print. I'll involve you closely at every stage of the project, listening to your requirements so we deliver a solution that meets your business goals.
Find out more about my design process.
The Cost
There is no magic, one-price-fits-all for designing and building a website, it depends largely on what's required; however, it's important to be open and provide a guideline cost so you know what level of investment I'd be expecting you to make. Bespoke design and builds typically range from £1,500 - £7,000 depending on your requirements.
Please get in touch if you'd like to discuss a Web Project.
Who I work with
I work with individuals, small-to-medium sized businesses and start-ups. I aim to have a relationship with you where I can show a value to your business by being dependable, honest and by doing the type of work which makes a difference. I will always recommend a solution I think will work best for the business. I also collaborate with agencies and other web professionals on larger projects.
Please get in touch if you'd like to discuss a project with me.
What I don't do
I don't work with WordPress and existing themes, unless you have a specific requirement for me to do so. I prefer to design and build bespoke websites to be tailored to my clients requirements.
I am not a back-end developer so I don't take on builds for large complex websites unless I can partner with another developer who complements my skill set.
My skills do not lie in App development, I can however assist with the user interface design.
Selected Freelance Agencies
Montpellier Group
Ridgewood Design
Lindon East
Jackson Lowe
Sozo
Selected Client List
The Prince of Wales Charities
BBC
Eddy Merckx
Campagnolo
Chase Distilleries
The National Trust
Royal Botanic Gardens Kew
The Royal Marsden Cancer Charity
Save the Children
X
Unilever
Renault
Ellesse
The Royal Pavilion & Museums Foundation
SABMiller
Historic Royal Palaces
Environment Agency
Hay Festival
WWF